SUN FM
KIM BUYS IN ITALY AND NOW IN TROUBLE FOR POSSIBLE ARTS LOOTED
The reality TV star is being singled out as the owner of a statue dating to between the 1st or 2nd century BC.
The reality TV star is being singled out as the owner of a statue dating to between the 1st or 2nd century BC. It is a half sculpture of legs with a draped tunic that reaches the feet.
Italy recently declared the piece as a cultural treasure, so the United States authorities seek to recover and return it, but Kardashian says she has no knowledge about the purchase of the piece.
It all started in 2016, when the US received a shipment of 5.5 tons of art and antiques in 2016. The batch of 40 pieces was valued at $ 745,882, reports the Artnet media, and was listed under the rate of "antiques that they exceed 100 years old ", but it was not mentioned that there were archaeological pieces, details the source.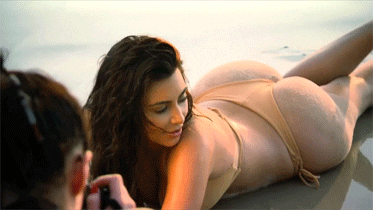 Upon inspection, customs authorities identified irregularities in the paperwork for "Fragment of Myron's Samian Athena," the statue, which was reportedly purchased by Kim Kardashian under the name Noel Roberts Trust, the board under which Kardashian has acquired other pieces of art.
The piece was acquired in the gallery of the same name by Belgian designer Axel Vervoordt, who was in charge of decorating the famous minimalist mansion owned by Kim Kardashian in Calabasas, California.
Goodbye to "Kimye": Kardashian files for divorce from Kanye West
According to the authorities, there are several irregularities and versions about how the statue was bought. Vervoordt claims that she acquired it from a French gallery, which she obtained from a German gallery, Artnet details.
Kanye West, the responsible
According to the TMZ entertainment portal, a person close to Kim Kardashian assured that the celebrity had nothing to do with the purchase of the Italian statue, but that it was her future ex-husband Kanye West who bought it under her name. According to the source, Kardashian was completely unaware that her name was related to the purchase of an archaeological piece, nor to the existence of the piece itself. The relative of the also businesswoman stated that Kim is open to cooperating with the authorities to resolve the situation immediately.